The list of the best games for the college frat house. You may think this is a party game list but that is not the case, there is so much more to the Frat House. For every vibrant social evening, there is a lazy Sunday. This list identifies some gems for all sorts of situations and group sizes. Here are 5 Board Games for the College Frat House.
---
#05 | Terraforming Mars
Just making the list of the best board games for the college frat house is deep engine builder Terraforming Mars. For those lazy Sundays when all you want to do is sit on the couch and binge-watch TV for hours on end, this board game is for you. This is that intense deep-dive strategy type of game that you can get lost in. You are one of 2 – 5 corporations settling on Mars to make some money. There is a LOT to do over a long period of time. A luxurious use of a day in the frat house.
---
#04 | What Do You Meme
This frat house inventory list wouldn't be complete without at least one party game. What do you Meme is basically Cards Against Humanity, but the fun part of CAH is playing with people who have different tastes and levels of disgust for the shock factor. This one breeds a bit more interesting of conversation amongst college students in my opinion. For 3 – 20 players this fits any best board games for the college frat house scenario.
---
---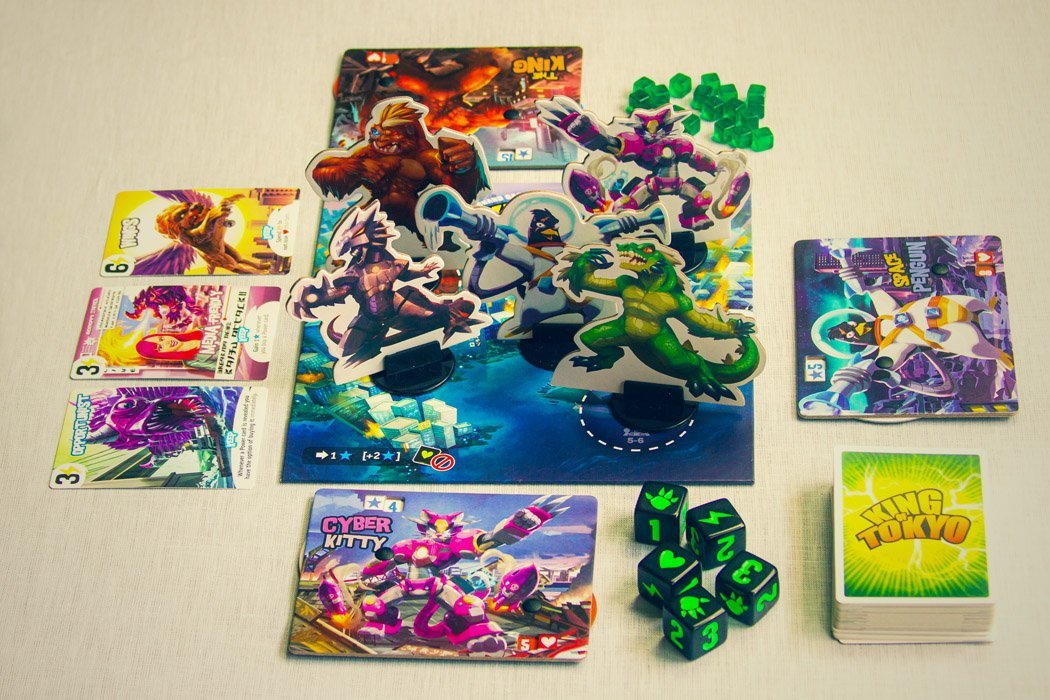 #03 | King of Tokyo
One of the lesser-known titles on the list of the best Board Games for the College Frat House is King of Tokyo. Frat Houses are filled with testosterone and no better way to work off some of that aggression than with this combative king of the hill game. Any player can attempt to take Tokyo to earn points and win the game, but then it is you versus everyone. You win by either taking everyone else out or winning with points and you roll dice to do it. The board game equivalent to physical wrestling. For 3 – 6 players.
---
#02 | Sushi Go Party!
You might be fooled by the adorable artwork, but this one is perfect. This is a very lightweight card drafting game where players pass cards to their left, taking one each time until the stack is gone. You do this three times and try to build up the best points. This game is fun for the whole family but it raises to the group's level of competitiveness and can get ugly. Watch out for who is going to get that last Tempura. For 2 – 8 players.
---
#01 | Risk
The top spot on the list of Board Games for the College Frat House goes to Risk. There is a trick to this one. You have to get an 8 player game going to achieve the full potential, but current games only give pieces for 5. You need to get an old school copy or buy additional colors.
It is possible, I assure you, it just takes a very very very long time. Now, you have 8 players in, give yourself about 7 hours and have a few other things going on. There could be a good 45 minutes where you are not even involved. Now play for all-out world domination and be incredibly satisfied. The perfect frat house mix of everything.
---
---
Do you agree with this list of board games for the College Frat House? Leave your thoughts in the comments below or on our BGH Facebook Page.