March 20, 2021 – A new RPG from the pub of War of the Ring and This War Is Mine is coming. Brancalonia The Spaghetti Fantasy D&D Setting Announced By Ares Games. Details on the project are now available.
Brancalonia is the all-Italian setting for the 5th Edition of Dungeons & Dragons. Set in a "back-to-front" version of Medieval Italy, this unheroic, picaresque and roguish world quotes, collects, and mixes references from contemporary Italian fiction and over a hundred works of Italian fantasy tradition, pop culture, and collective imagery – like Collodi's Pinocchio, Dante's Divine Comedy, and "Spaghetti Western".
Dungeons and Dragons 5th Edition has been going strong since 2014 and has many great off shoots like this that utilize its core rules.
Here, all the player characters are Knaves, members of a Free Company of mercenaries, rogues and similar rascals, engaged in questionable jobs across the various domains of what is left of an ancient kingdom now in ruins.
Brancalonia RPG Setting Book is a 192-page hard cover volume featuring maps, characters, antagonists, monsters, and other images evocative of the Kingdom. Players will find a general description of the Kingdom, its history and main regions, five new playable races, in addition to the Human, and many typical features of Brancalonian Knaves, as new Talents, Equipments, Rules, and Magic Items. "In Search of Quatrins", a collection of six adventures set in different parts of the Kingdom is also included.
What's Included:
192 pages hardcover volume including:
a general description of the Kingdom
5 new playable races
12 new subclasses
New backgrounds, character traits, ideals, ties, and defects typical of Brancalonian Knaves
New setting rules, 12 new monsters, and 12 antagonists
The collection of 6 adventures In Search of Quatrins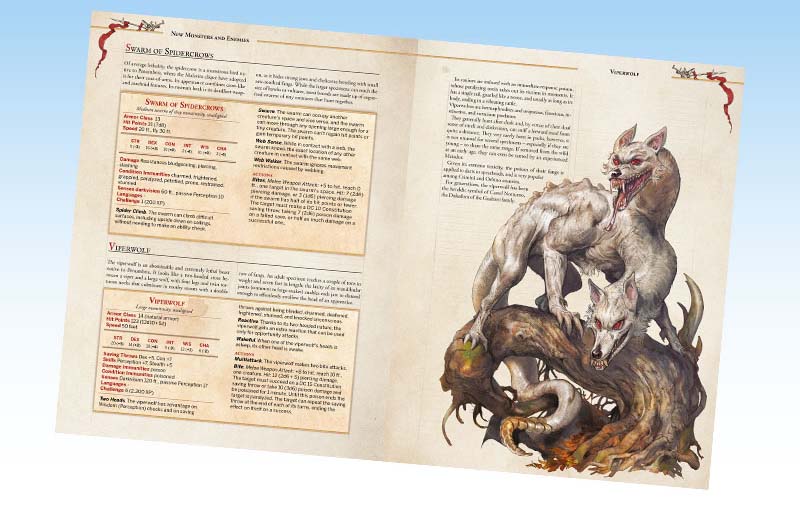 Macaronicon is the first expansion manual for Brancalonia RPG, a 160-page hardcover volume containing all game material and additional information to play in the Kingdom even more accuratelly and in-depth, with new options for Kingdom Rogues (in particular one new class, the Puppeteer, with two dedicated subclasses), 10 new subclasses, three new races, and many new background options.
The Condottiero's Screen is an essential game accessory for Brancalonia RPG, with all the essential reference tables to manage the game sessions.
For more information about Brancalonia RPG, visit the Ares Games Roleplaying section.
Images via Ares Games.
---
Are you excited about Brancalonia The Spaghetti Fantasy RPG announced by Ares Games? Let us know in the comments below!