Continue if you are looking for games like Jamaica and are curious about what similar games to play next. This is a pirate-themed tactical race game with player interaction and side goals (e.g. detouring for treasure). The winner is the player who best balances their position in the race with their success at the side goals. The game ends on the turn when at least one player's ship reaches the finish line, completing one circuit around the island of Jamaica.
To determine this list we broke down Jamaica to what it is. This is a racing game set against an exciting theme. You need to make strategic decisions about how to move forward, driven mainly by an interesting dice rolling system. If you are looking for something similar, you have come to the right place. We took all this into consideration and came up with this list of the 5 board games like Jamaica.
---
#05 | Rallyman: GT
Rallyman: GT makes the list of board games like Jamaica because it is another exciting racing game with similar gameplay mechanics. The realistic setting is different than the pirate one of Jamaica but in both cases it is rich and engrained in the experience. Instead of taking a daring racing around the Caribbean seas, you are doing it on a dangerous track.
This is a Roll and Move game with a simple yet exciting dice mechanic that invites players to push their luck and navigate the terrain as best they can. You must weigh taking a risk to squeeze every last second out of the track versus playing it cool to avoid spinning out on hard corners, bumps and other treacherous terrains. Each game has modular pieces that make a new track and you are pushed forward by rolling dice. For 1 – 6 players, games run about 45 – 60 minutes.
---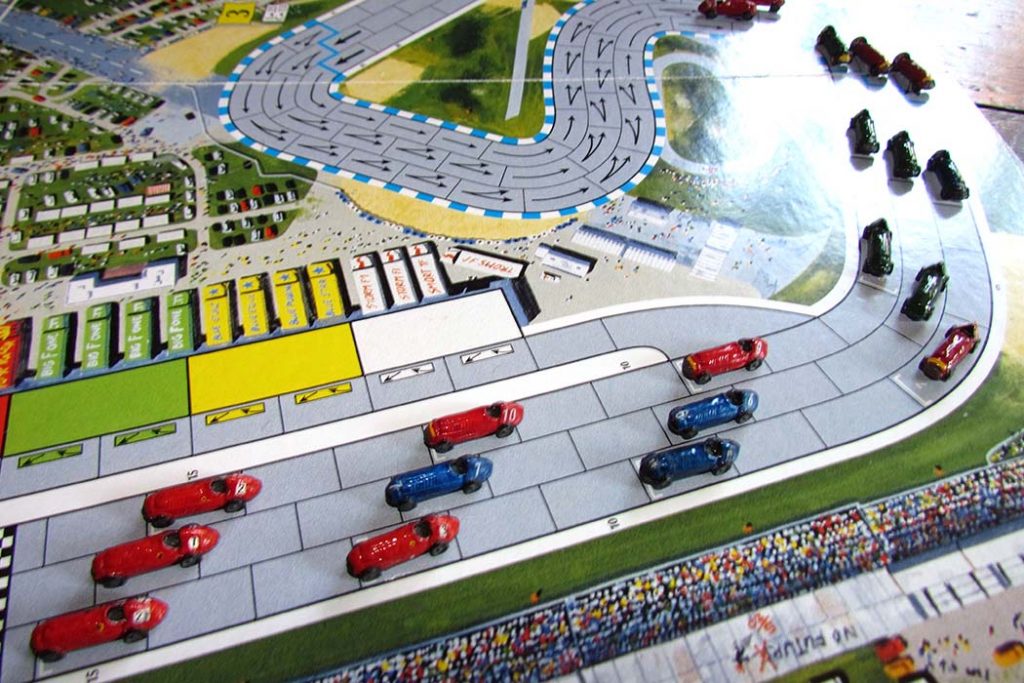 #04 | Formula D
Formula D makes the list of board games like Jamaica because it has much of the same racing gameplay and motivations. The game has enough hooks built in to make the experience unique and play well into its thematic backdrop. Dice rolling is central and here you are working with custom dice to help get you across the finish line.
This is a high stakes Formula One type racing game where the players race simulated cars with the hope of crossing the finish line first. With planning and a little luck, each player manages when to shift gears, with the ability to move up one gear, stay in that gear, or move down gears in a given moment. Speed is not the only issue, corners require special handling and penalties can happen. For 2 – 10 players, games go for about 60 minutes.
---
---
#03 | Camel Up
Camel Up makes the list of board games like Jamaica because it is an award winning title that also has an interesting theme and mechanics. This has much more of a betting hook, but the stakes are high none the less. Here you need to to figure out which Camel you are going to back and then help them get there.
Everyone bets on five racing camels, trying to suss out which will place first and second in a quick race around a pyramid. The earlier you place your bet, the more you can win. Camels don't run neatly, however, sometimes landing on top of another one and being carried toward the finish line. It all depends on how the dice come out of the pyramid dice shaker, releasing one die at a time. For 2 – 8 players, games last about 20 – 30 minutes.
---
#02 | Asteroyds
Asteroyds makes the list of board games like Jamaica because not only is a great racing game, but it also utilizes similar mechanics of dice rolling and simultaneous action selection. You have to move forward and make it to the end, but you are dodging dangerous obstacles as you forge your path.
Players takes on the role of a famous shuttle racer pilot who are tapped by a powerful entrepreneur to partake in a massive space event. The aim is to navigate the highly dangerous asteroid field and pass through four gates. Each round begins with the rolling of three dice that relate to colored asteroids of the matching color and number. This gives every pilot the information they need to know where each object will most likely move to. For 2 – 6 players, games last approximately 30 minutes.
---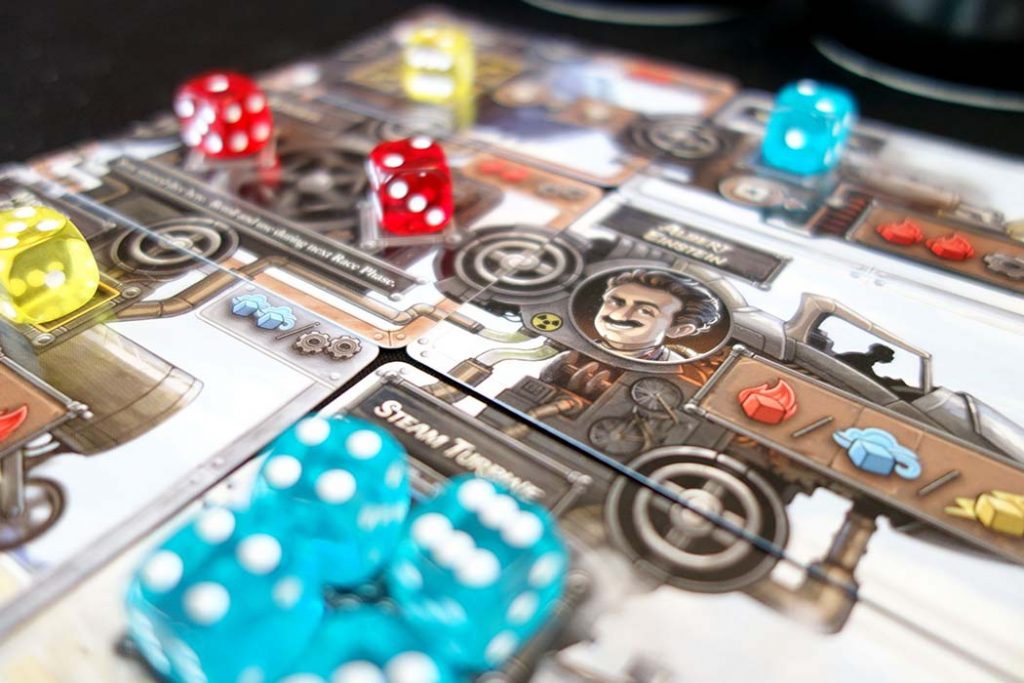 #01 | Steampunk Rally
Steampunk Rally takes the top spot on the list of board games like Jamaica because it is a racing game that combines all the same elements of management mixed with dice rolling. With a cool theme and medium intensity gameplay you will need to race in wacky contraptions as a variety of history's greatest inventors.
Using a unique dice-placement mechanism, you take on the roles of a famous inventor from the turn of the last century like Nikola Tesla and Marie Curie, constructing fantastical contraptions using steam in an attempt to win a no-holds-barred race through the Swiss alps. You start with a draft for upgrades and then you roll to activate and move. For 2 – 8 players, games last about 45 – 60 minutes.
---
---
Do you agree with this list of board games like Jamaica!? Leave your thoughts in the comments below or on our BGH Facebook Page.