January 15, 2021 – In a strange but wonderful piece of news, HeroQuest The Card Game Is real and has a Q1 2021 Release. Even though Hasbro has released no information or indication this is coming, it appears to be. Recently BGG and Amazon pages just showed up for the title with some details but no other word. It appears to be releasing sometime in the first quarter of 2021, though no official announcement has gone out. The reprinting of the original HeroQuest was heavily publicized, blew up on the Hasbro Crowdfunding platform and ultimately ended at $3.7mm USD. This title, equally as intriguing to fans, has had no advertising or publicity.
HeroQuest The Card Game appears to be shipping sometime between February 3rd – March 5th and looks to cost $19.74 plus $9.99 shipping. The store listed is Amazon Global Store UK.
---
These are the details on the game from the Amazon page:
HEROQUEST THE CARD GAME: Players try to make it out of the dungeon together in this card game based on the fantasy adventure board game
DEFEAT ZARGON: The goal is to defeat Zargon by depleting the dungeon deck to expose the dungeon exit before any one hero sustains 4 wounds, including permanent wounds and wound cards
CHOOSE A HERO: Each player chooses a hero to play as, and takes the corresponding hero champion tile. The tiles are double-sided showing male and female variants and players can decide on which side they prefer (your gender doesn't impact gameplay)
ACTION PHASE: After playing a card, the action phase begins. Choose one of 3 possible actions: Attack a threat on the dungeon floor, attempt to heal a wound, or search for treasure
DUNGEON CRAWL EXPERIENCE: Don't have a lot of time? The HeroQuest card game is quick to play, and makes a compact dungeon crawl experience.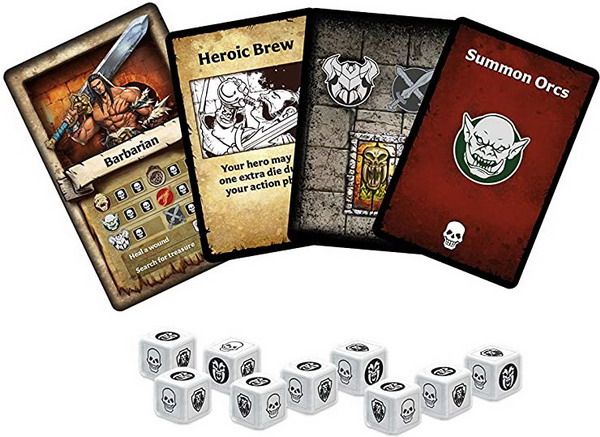 ---
Are you excited by the news HeroQuest The Card Game is real and has a Q1 2021 release? Let us know in the comments below!