December 16, 2021 – Using its Play Pink promotion, Ticket to Ride has raised $184k+ for the Breast Cancer Research Foundation. "We have been humbled by everyone's response to the Play Pink initiative and are incredibly happy of the commitment of our players to support this charity," Stéphane Carville, CEO of Asmodee, said. "We're so glad to bring our players together around such a great cause – breast cancer affects millions of women around the globe. We are honored to have made an impact supporting the BCRF's cause, and all the amazing work they do."
In September of 2021, publisher Days of Wonder, a subsidiary of Asmodee, announced that it was releasing a pink Ticket to Ride train set as a separate accessory for its popular game where 100% of the proceeds would go to support the foundation.
"This year, breast cancer became the most common cancer in the world," said BCRF President and CEO Myra Biblowit. "By partnering with BCRF, Asmodee/Days of Wonder is supporting groundbreaking, lifesaving science at a time when the need has never been greater—ensuring that research funded today is there for our loved ones tomorrow. Together, we will bring the end of breast cancer into focus."
Ticket to Ride: Play Pink released to retailers around the world in October for a suggested retail price of $5 USD / €5 Euro, with $2 / €2 of each sale corresponding to the entire profits going to BCRF – with the charity project continuing where supplies last. Asmodee Digital offered a digital bundle through Humble Bundle with each consumer giving any percentage of their pledge to the foundation.
For more information, please visit the Ticket to Ride: Play Pink website.
---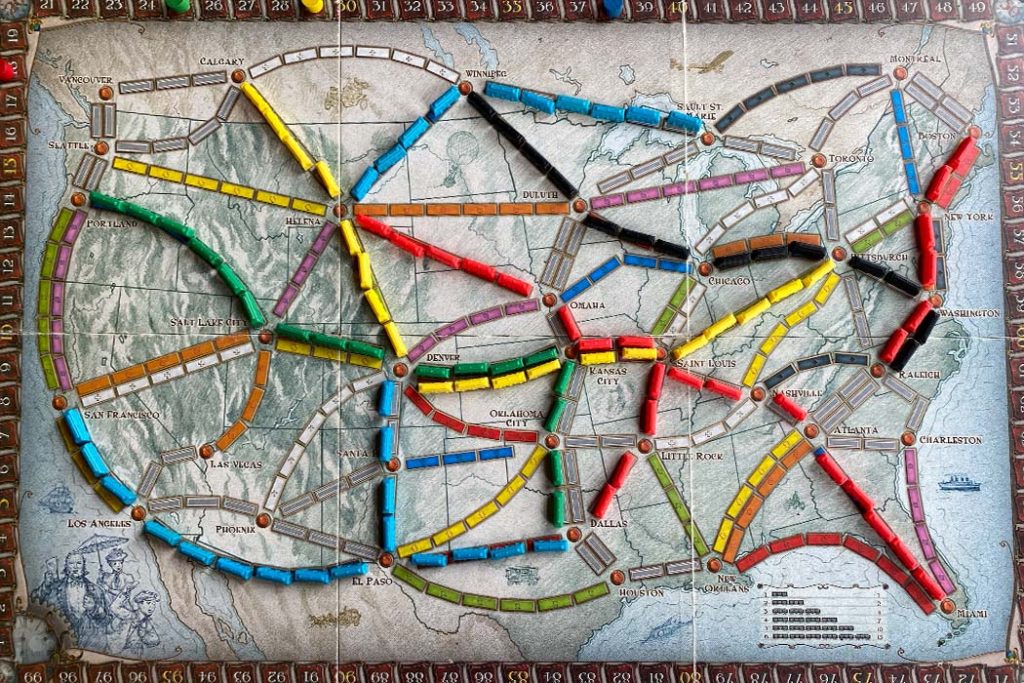 ABOUT TICKET TO RIDE
You are a train tycoon with your sites set on building a great rail system across the United States. Players sit around a board of the US, with many empty possible routes connecting cities across the country. Each game everyone has a secret route they need to complete and only you know what you need to do. Each turn you can either take different colored train cards or build routes using them. Complete more goals and build more impressive routes for victory. For 2 – 5 players, games last 30 – 60 minutes.
---
What do you think of the news Ticket to Ride has raised $184k+ for the Breast Cancer Research Foundation? Let us know in the comments below!